Not Properly Advertised Places In London Which You Must Visit
19 Jul2016

London is, as we are all well aware, the capital of Great Britain and Northern Ireland. It was once the center of a huge empire where 'the sun never set'. Despite the loss of this pompous status, London still attracts millions of tourists every year. A list to do usually includes Buckingham Palace, Houses of Parliament, Big Ben, St Paul's Cathedral, the British Museum. However, there are many other places worth seeing, which unfortunately are either underrated or not known of. Intrigued?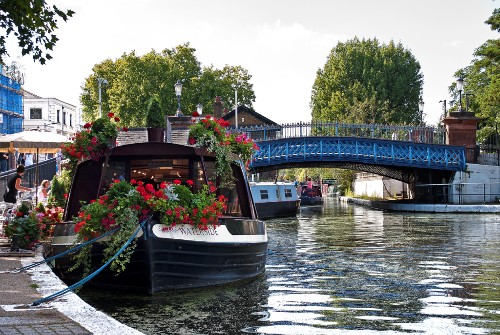 I have deliberately chosen two absolutely different places that seem not to have anything in common at first glance. These are Little Venice and Camden Town Market.
Little Venice is a lovely area that got its name thanks to a chain of canals beautifully intertwined and forming a mysterious pattern. It is located just off travel zone 1, up from Edgware Road, near Warwick tube station. Eyes involuntarily rest on the multitude of boats, each different. Such an appropriate site to have a romantic stroll with someone special. It is way less crowded and much quieter than Venice in Italy. Little Venice is a perfect escape for those tired of urban pace, concrete, and noise.
Camden Town was granted its name after the Camden Lock which is located on the very same canals that are present in Little Venice. It is one system of canals that bring life into North London. Camden Town Market is a place where you can find absolutely everything. A good friend of mine who comes down to London from Leeds every now and then always goes to Camden Town Market because of its food.
Along with so ubiquitous Italian or Mexican dishes, Ethiopian, Egyptian, Brazilian, Polish, Chilean, Nepalese, German, Chinese, Japanese, Korean, Thai, Indian and many other cuisines are represented there. Prices are reasonable, so be careful so as to not overeat. Then there are stalls with quaint accessories, pieces of vinyl, music memorabilia. Do you seek a complete makeover? Again, Camden Town Market must be your first port of destination. Clothes and footwear for punks, goths, classy chicks, vint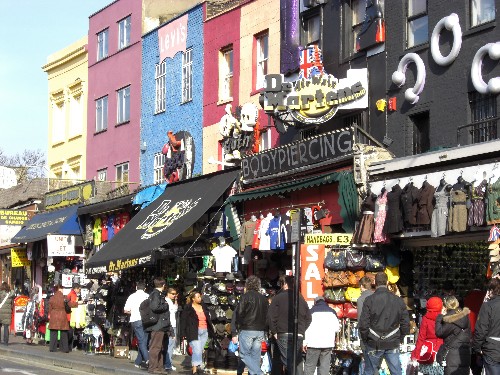 age lovers – everything your heart desires in plenty. I should warn you that once you have tried something on, you cannot resist. Feel unique in outfits from Camden Town Market. From my experience, it is hard to find something similar anywhere else.
If you are after a spiritual development, there are many spots that sell relevant items, from books to incense sticks. It is easy to smell forbidden stuff, for example, opium. Believe me, it stinks like hell, but it is good to know for sure, right?
I could go on and on for ages but I will let you decide for yourselves whether to visit these places or not. My strong belief is that once you have seen them, your heart will be lost. Bring on an unrivaled experience, learn a 'different' London and impress people with your knowledge.
Author: Oksana Polishchuk
Showing 1 to 1 of 1 (1 Pages)