4 Ways to Celebrate Valentine's Day in 2021
04 Feb2021

Posted By
0 Comment(s)
3932
Valentine's Day 2021 Ideas
The New Year is over, and unfortunately, social distancing and lockdowns are still in place across the US, as the battle to control the spread of Covid-19 continues. If you can't take your partner out for a candle-lit dinner this Valentine's Day, don't worry we've put together some interesting and romantic date night at home ideas to celebrate your love without venturing outside.
Romantic Night In Inspiration
For a romantic night in this Valentine's Day, here are four date night at home ideas to celebrate this special day with your partner.
1. A Cozy Movie Night At Home
There is nothing quite like a cozy movie night in as a couple, but to make this experience more of a date night at home, you should surprise your partner with a movie night treat box. From selecting their favorite snacks and candy to making your own popcorn and nachos, Valentine's Day is the perfect opportunity to treat your partner. Consider investing in a projector to create a movie vibe at home and add fairy lights for a warmer and inviting feeling.
2. Pamper Night For Couples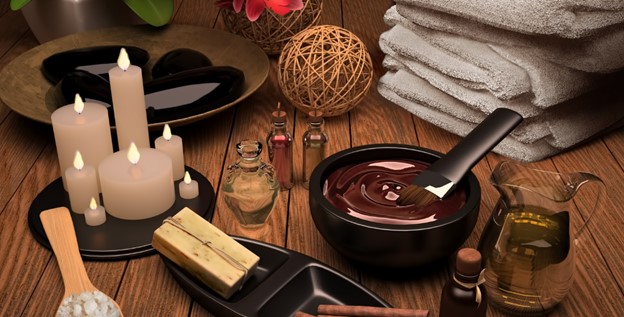 Think massage oil, tealights, wine, and face masks, and pamper each other this Valentine's Day with a home spa session. This is an easy way to spend quality time together as a couple and reignite the spark in your relationship.
Order matching white fluffy bathrobes, slippers, and a selection of skincare products that you can use on Valentine's Day together. Start with double cleansing your face, followed by exfoliation and toner, and end with a hydrating face mask. Make sure the room is warm, with low lighting or candles, and play some relaxing music in the background. Open a bottle of wine and have a snack board ready for when you get a little hungry.
3. Travel Inspired Dinner Date
Make a romantic night at home more interesting with a travel-inspired dinner date for two. Celebrate Valentine's Day 2021 by tasting your way around the world as a couple. Reflect on past vacations, overseas excursions, and exotic destinations by preparing a meal or several mini dishes based on your past adventures together. This is a delicious and unique way to mark Valentine's Day 2021, and will also add a burst of flavor and excitement to your romantic night in. Create an international atmosphere with candles, soft jazz, white table cloth, and wine, and take a trip down memory lane together while enjoying every mouthful.
4. Online Magazine Gift Ideas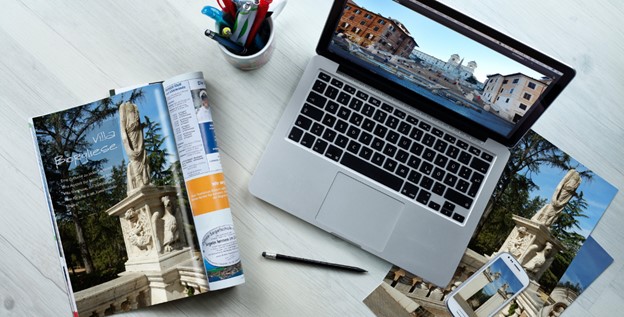 It's time to think outside the box this Valentine's Day, and especially when it comes to gift ideas. Rather than buy your partner a spa day, a bouquet of flowers, and a box of chocolate, why not give them something that will keep them busy, entertained, and in high spirits as lockdowns continue into 2021.
Online magazine subscriptions are a fantastic Valentine's gift idea for your loved one. Not only are magazines more economical, but there are a wide range of magazines on the market, so if they love photography, fashion, travel or tech, let them indulge their passion while isolating at home.
Feel free to visit Give A Gift Subscription to browse our online collection of magazines.