Fashion This Autumn (2015)
25 Oct2015

Fall 2015 has been pleasing our eye not with the weather only but with great outfit solutions. Regardless of where on the planet Earth you are now, trends are mostly the same in every country. So what should we put on this autumn?
It gets colder, therefore, we need a comfy feeling. A warm and fluffy coat is an essential item in your wardrobe. An experiment is always welcome. This fall we see a range of coats on the market, from curly sheep gilets in various colour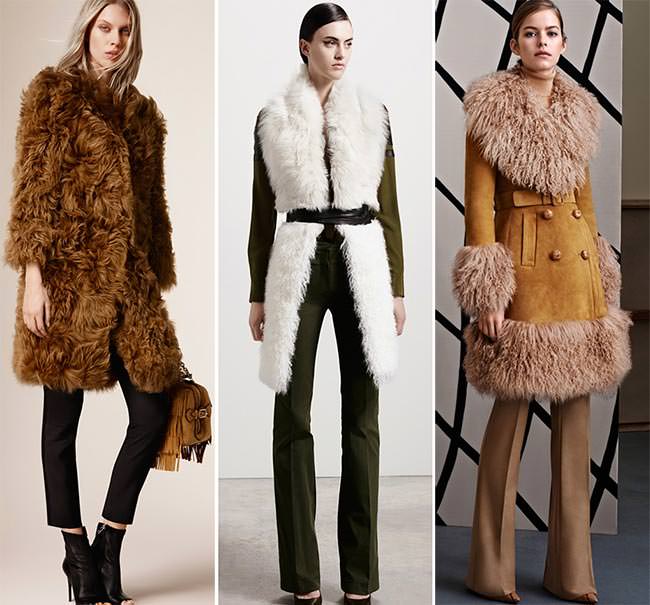 s to snow jackets. Whatever the purpose of the coat and its target people, we can trace similarities in a colour resolution. Spice pumpkin and rich burgundy are dominant this year. Designers seek natural elements in order to represent the season's face in every outfit playing with tints and hues of an autumn day. Faux fur and shabby fabrics are ruling once again with a tendency to depict middle class fashion of the 1970s and 1980s.
In continuance of the 'past' advent topic, we are to welcome bleached out denim and other fabrics which help create a look of a sturdy, sceptical, bored of life urban citizen with a fire of a rock-n-rolla rebel inside. That is what you can think of looking at shapshots of Rolling Stones or Aerosmith.
Most of the fashion trends tend to go back to the 1970s. However, there are some images of the following decade. For example, Jonathan Anderson offers us multicoloured oversized jackets, baggy knee-high boots and huge mismatched pla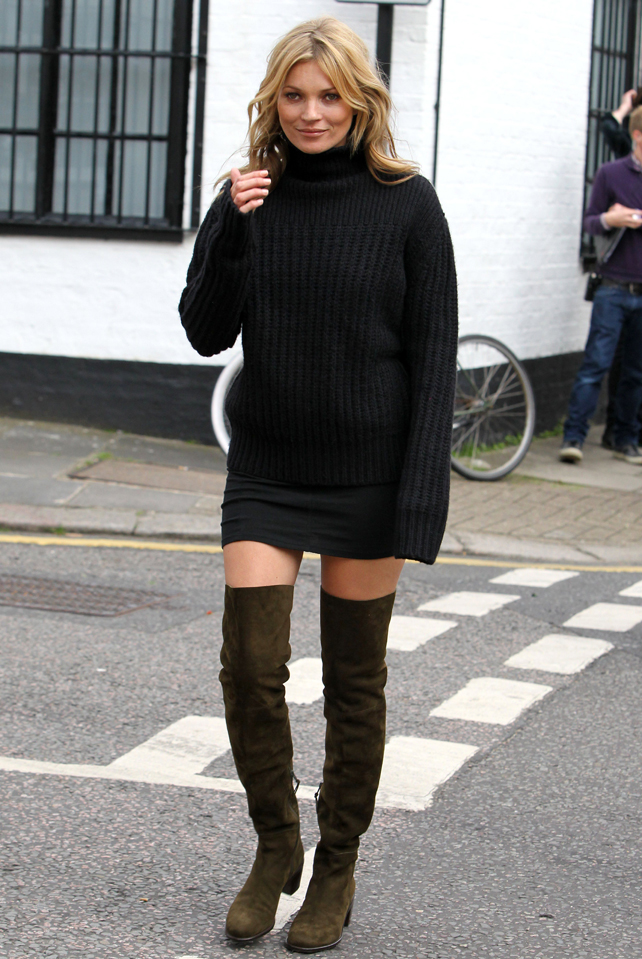 stic earrings.
Knitwear does not surrender its position in this season again. This is a fantastic solution to the dilemma of how to feel comfy and look smart at the same time. The knitwear conveys a look of amazing brain and intelligence. Pairing it with ultra modern glasses you will definitely make the cut. Suggestions are to go for thicker patterns and volumetric decorations.
Finally, fashion has recovered enough to offer a similar look – pointed collars in interesting fabrics (chain-link metal, chartreuse silk and striped cotton) layered over snakeskin pinafores or thin-knit jumpers, offering all the joys of a collar.
There is much attention to the neckline this fall for sure. We are experiencing a flood of polo necks in both women's and men's garments. You cannot go wrong choosing it for a top-notch event or peaceful day out with your family. Being multipurpose it, nevertheless, retains its glamour and sharpness.
Despite variety and boldness of this fall's outfits, a bit of classics treads its way. Whatever you put on, do not forget about your sheer black tights. A businesswoman or a charming mum, a top model or a teacher, we all need this piece of hosiery to properly finish our look. The beauty is in the simplicity.
These are major trends this autumn. However, do remember that no one knows better than you about what to wear so as to look gorgeous. Feel the beat of autumn and create your perfect image!
Author: Oksana Polishchuk